Beauty Bridge use StoreAutomator Marketplace Platform to Create Endless Product Assortment
Introduction
Beauty Bridge was founded in 2005 as a traditional bricks and mortar beauty retail store. After opening it's online store, the company started selling prestige beauty and personal care products and became one of the first 3rd party beauty category sellers on Amazon.com in 2008. Changes in the market required Beauty Bridge to re-imagine its business so that it could capitalize on the new era of eCommerce. It meant the company would have to significantly increase its product selection and sales channels.
When looking for a partner to help them make this change. Beauty Bridge was impressed with StoreAutomator's willingness to adapt their business to support Beauty Bridge's ambitions as well as the hands-on support.
Beauty Bridge's story
Founded by Kate Pienpuck in 2004 in Nutley, New Jersey, Beauty Bridge is a privately held retailer of prestige beauty and personal care products. Since opening its brick-and-mortar store over 15 years ago, Beauty Bridge is now a well-recognized omnichannel retailer servicing customers across an ever-growing number of eCommerce marketplaces and platforms.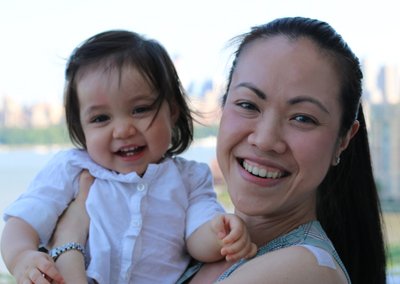 The Turning Point
Despite being a key partner, Amazon became a competitor and started selling the same brands directly as well as restricting Beauty Bridge from selling so-called "direct" brands on Amazon.com, 2018 saw a tremendous increase in competition both generally and from Amazon's use of sales data to cut out partners. Costs began to rise, margins declined and Beauty Bridge knew that the supply chain moving forward was going to be more complex than it had been so far.
In light of this, Beauty Bridge urgently needed to re-evaluate its business. The team decided to pivot and focus on introducing a Marketplace-Hybrid model.
The Marketplace-Hybrid model entailed partnering with brands and distributors directly. Beauty Bridge operated as a type of virtual showcase as well as helping these brands sell on many third-party platforms. Beauty Bridge's brand recognition in this sector ensured that brands wanted to work with them.
To achieve its goals, it would be necessary to make onboarding processes very efficient and to build a marketplace platform that could scale. eCommerce experts would offer them the fastest route to achieve their ambitions and so Beauty Bridge selected StoreAutomator – a similarly ambitious business, that would be able to support this new business model and help Beauty Bridge scale over time.
5x increase in Product Selection in 2 years
99% Stock Availability and Accuracy in any given time
500% Revenue Growth with Minimal Investment
Why Choose StoreAutomator?
Realizing that Beauty Bridge could no longer rely on channels like Amazon to grow its business long term, the creation of the "Beauty Bridge Marketplace", powered by StoreAutomator's platform allowed established and rising cosmetic and lifestyle brands to present and market their range son the site as before and critically, new brands could be partnered with and introduced to consumers, simply and at low incremental cost for either party.
The new, hybrid marketplace removed any inventory risk for Beauty Bridge. This dropshipping option allowed brands to interact directly with customers and product availability jumped to over 99% in-stock, removing friction in the supply chain. In addition, order fill rates improved, lead times were reduced and customer satisfaction and repeat orders increased.
These improvements allowed Beauty Bridge to focus on marketing to consumers and brands, The business grew its selection and catalog and they continues to connect over 500 brands and distributors per month directly to consumers on both their own and 3rd party marketplaces.

The Outcome
By teaming up with StoreAutomator, Beauty Bridge quickly scaled their partners while automating listing generation across various marketplaces. This level of automation was a game-changer and took the stress and frustration away from building new growth opportunities.
The entire process took less than six weeks and allowed Beauty Bridge to pivot quickly, secure in the knowledge that Store Automator was their technology partner, removing that headache.
The StoreAutomator platform allowed Beauty Bridge to significantly increase its number of partners over the first 2 years. As a result, their catalog size has grown exponentially as well as seeing an ongoing, significant improvement to product availability and a raft of other critical eCommerce metrics including more sales and more opportunities to sell, Better product availability and better customer service all have led to a turnaround Beauty Bridge triple the profits in 2 years.
Beauty Bridge shows no sign of slowing down its expansion ambitions and Store Automator is proud to be part of their journey!
Using StoreAutomator's dropship automation and listing management tools, it helped us bring on more partners and brands seamlessly.
Their platform is incredibly scalable.....We add new brands to our site daily, so it has to work, and it has to be quick,"
Kate Pienpuck, Founder, BeautyBridge.com